Serving St. Louis For Over 20 Years
Are you considering a kitchen or bathroom remodel? If so, you're in luck! St. Louis Kitchen & Bath is a full-service home remodeling company that can help you with every step of the process, from design to installation. We've been in business for more than 20 years, and our team of experts have the experience and knowledge necessary to make your dream kitchen or bathroom a reality. Here, we'll show you some before and after photos of kitchen and bathroom remodels that we've done in the past. We hope these photos will inspire you to contact us for your own project!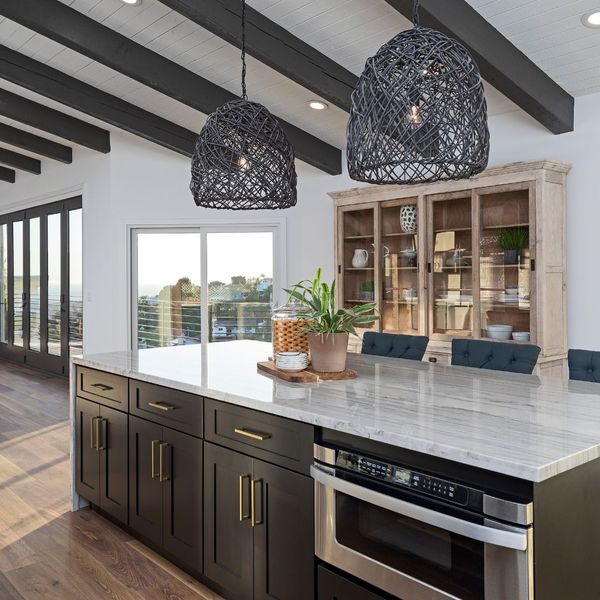 Our Team Works Closely With You from Start to Finish
The kitchen is the heart of the home, and we understand that you want it to be perfect. That's why we work closely with our clients from start to finish, ensuring that every detail is taken care of. We'll meet with you to discuss your vision for the space, and then our team of designers will create a custom plan that meets your needs and budget. Once you've approved the design, our experienced craftsmen will begin the construction process. We'll keep you updated throughout the project so that you can see the progress being made. And when it's all done, we'll walk you through your new kitchen or bathroom and make sure you're completely satisfied.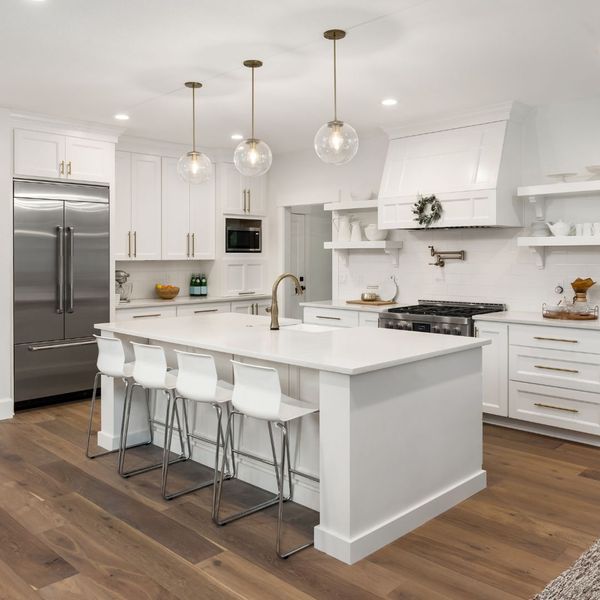 We Look to Create the Bathroom and Kitchen of Your Dreams
We believe that your kitchen or bathroom should be a reflection of your personal style. That's why we offer a wide range of design options to choose from. Whether you're looking for a traditional space or something more modern, we can create the kitchen or bathroom of your dreams. We'll work with you to select the materials, finishes, and fixtures that will make your vision a reality.
Main Things to Consider When Remodeling a Kitchen or Bathroom
When you're planning a kitchen or bathroom remodel, there are a few things you'll need to consider. First, what is your budget? This will help determine the scope of the project and what materials we can use. Second, how much time do you have? A kitchen or bathroom remodel can take several weeks to complete, so it's important to plan accordingly. Finally, what is your overall goal for the space? Are you looking to increase the value of your home or simply create a more comfortable and functional kitchen or bathroom? No matter what your goals are, we can help you achieve them.
Kitchen and Bathroom Remodeling Offer a Great ROI
Not only will a kitchen or bathroom remodel make your home more enjoyable to live in, but it will also increase its value. A kitchen remodel is one of the most popular home improvement projects, and it offers a great return on investment (ROI). In fact, you can expect to recoup about 80% of the cost of your kitchen remodel when you sell your home. A bathroom remodel is also a great investment, and you can expect to recoup about 70% of the cost. In many cases, the overall price of your home can rise, but most importantly, if you are looking to sell, this can be a great way to attract more potential buyers!
Are You Ready to Remodel Your Kitchen or Bathroom?
If you're considering a kitchen or bathroom remodel, St. Louis Kitchen & Bath is the perfect partner for your project. We have more than 20 years of experience in home remodeling backed by a team of hardworking designers and contractors that will get you the end result that you are looking for. Contact us today to schedule a consultation!